You will find below the first and second year courses (compulsory and elective) of :
Click on each course to read their description, teaching goal, teaching team and so on.
(Some descriptions are still being written)
MASTER'S COMPUTER SCIENCE, CYBERSECURITY TRACK
Courses in Year 1 and Year 2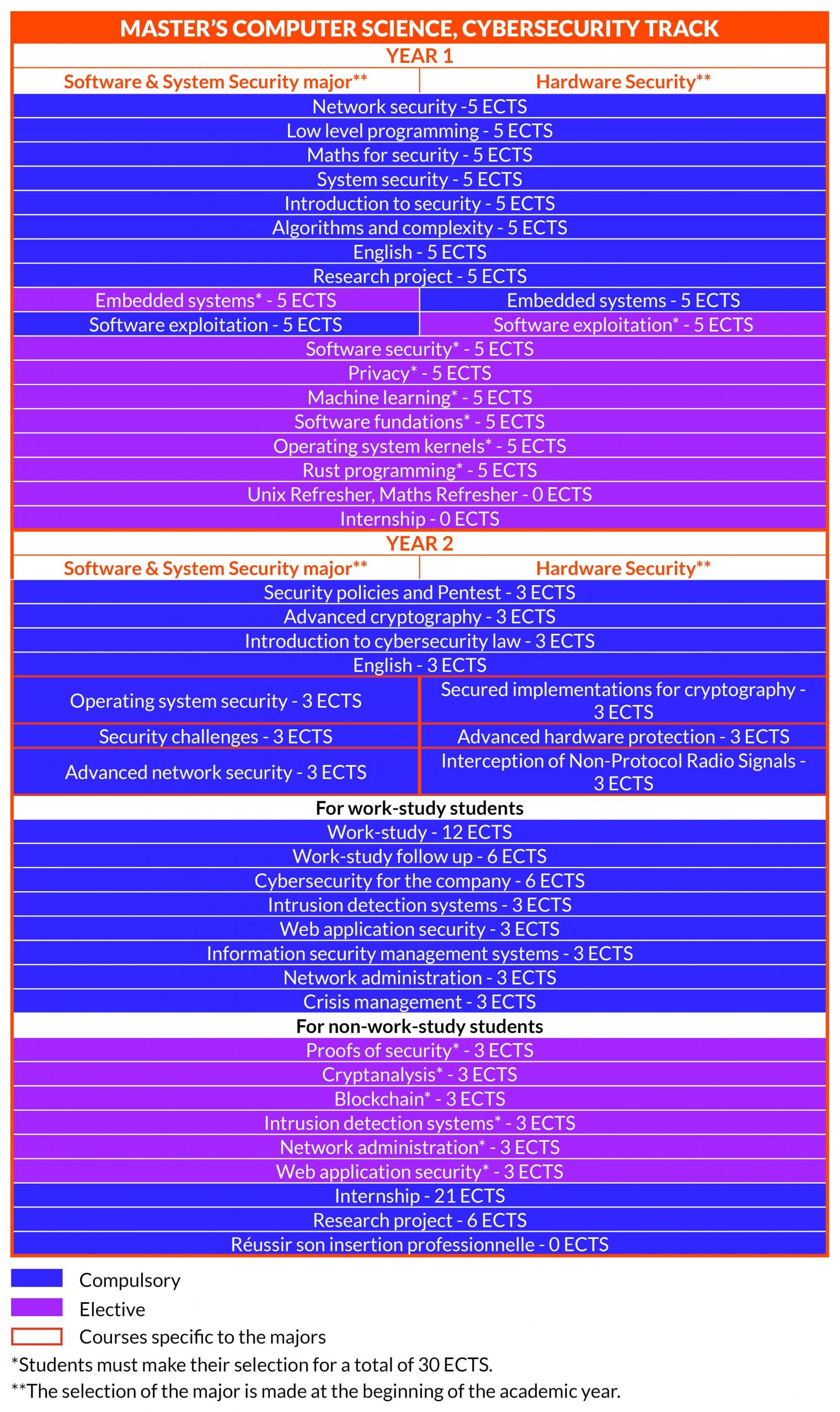 Innovation and Entrepreneurship (I&E) minor :
As part of the Master's Computer Science, students have the opportunity to take introductory courses in innovation and entrepreneurship in the first year.
The Innovation & Entrepreneurship minor is run by EIT Digital Master School, with which CyberSchool maintains academics connections.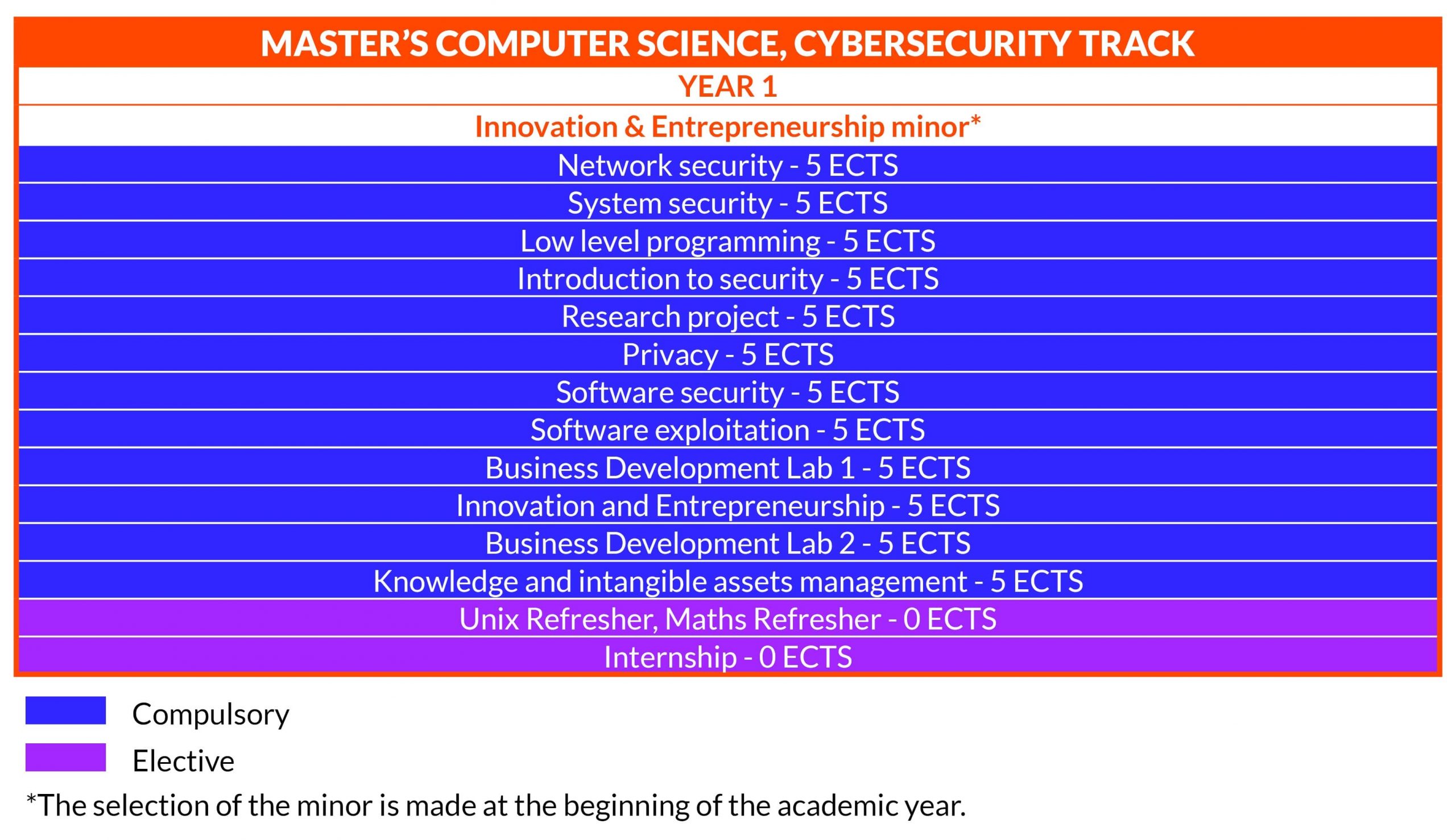 Course descriptions
Year 1:
Year 2:

Crisis management
Cybersecurity for the Company
Introduction to cybersecurity law
English
Information security management systems
Proofs of security
Research project
Réussir son insertion professionnelle
Suivi d'apprentissage
MASTER'S MATHEMATICS AND APPLICATIONS – IT MATHEMATICS AND CRYPTOGRAPHY
Courses in Year 1 and Year 2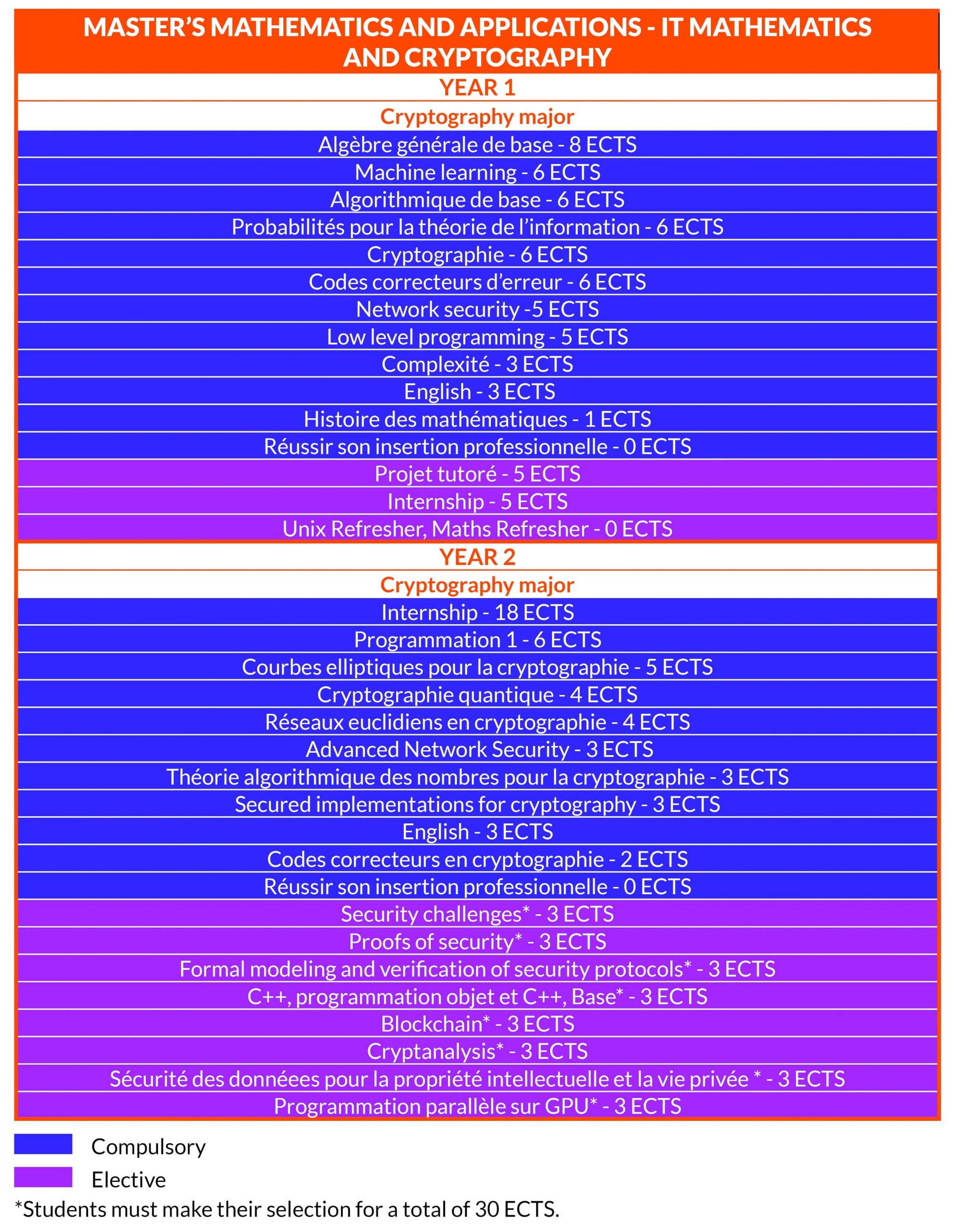 Course descriptions
Year 1:

English
Histoire des mathématiques
Projet tutoré
Réussir son insertion professionnelle
Year 2:

English
Proofs of security
Réussir son insertion professionnelle