en-US
25 October 2021
Students meeting with Orange Cyberdefense
On Wednesday October 20, CyberSchool students met the multi-service operator Orange for a privileged exchange with professionals in cybersecurity field.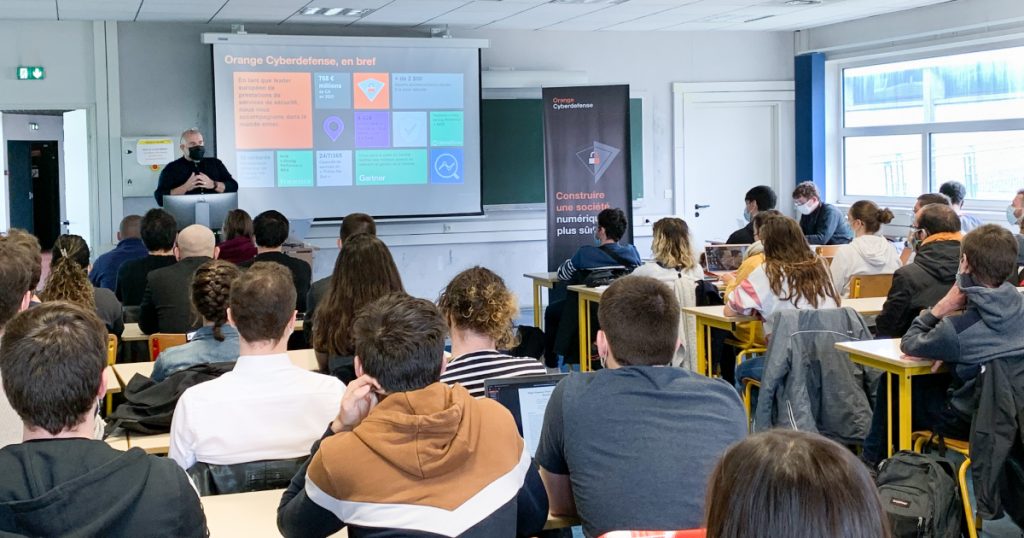 Orange Cyberdefense is a subsidiary of Orange that helps companies to secure their activities and data by providing their customers with protection throughout the entire threat life cycle.
CyberSchool students thus had the opportunity to discover the leader in cybersecurity in Europe.
Several topics were discussed:
Presentation of Orange Cyberdefense
Cyber risk: understanding the threats, preparing for them and training.
With Eric Dupuis, regional director of Orange Cyberdefense
Control, surveillance and reaction: presentation of the jobs and expertise of cybersecurity operational staff.
With Patrick Lomenech, Operational Manager
Information on the internships currently offered at Orange Cyberdefense in Rennes.
With Jean-François Calvez, Communication officer