en-US
29 October 2021
Students meeting with AMOSSYS
On Wednesday 27 October, CyberSchool students met the company AMOSSYS to discuss about their expertise, cybersecurity jobs, and their internship offers.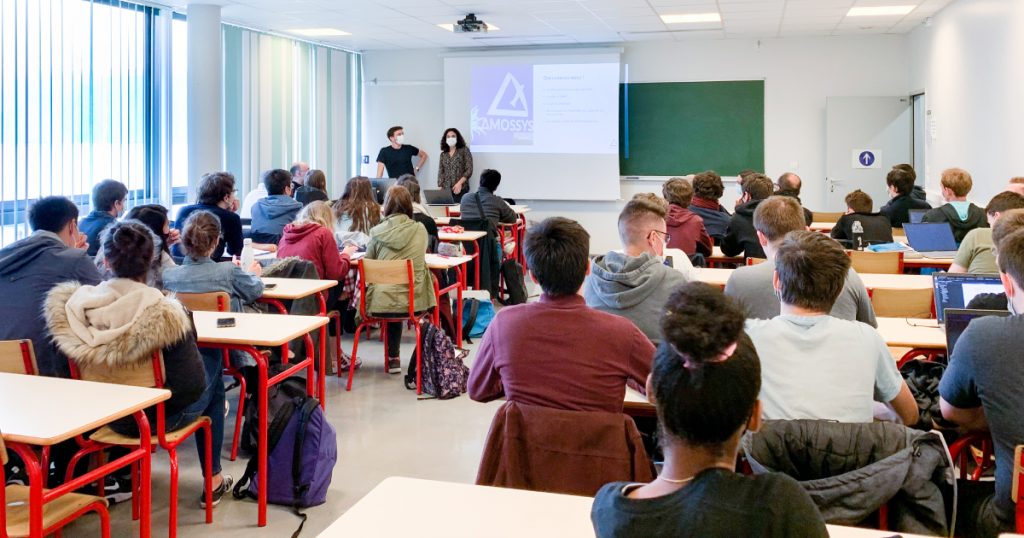 AMOSSYS is a recognized consultancy firm with expertise in Information Technology security. It is involved in highly technical cybersecurity missions in various fields of activity.
A dynamic company on a human scale, AMOSSYS is constantly looking for new collaborators who are passionate about the cybersecurity field and who wish to share and develop their skills.
CyberSchool students thus had the opportunity to meet Martin MOREAU, Analyst Engineer, and Claire FRICOT, human resources officer, to:
Meet a company specialising in this field and discover their rich and varied technical missions (technical audits, SSI consulting, incident response, safety product evaluation, R&D projects, formation).
Learn more about the cybersecurity jobs
Exchange around their jobs and internship offers