en-US
06 December 2021
Students meeting with Dejamobile
On Wednesday 8 December, CyberSchool students met Dejamobile for their last meeting of 2021 with cybersecurity professionals.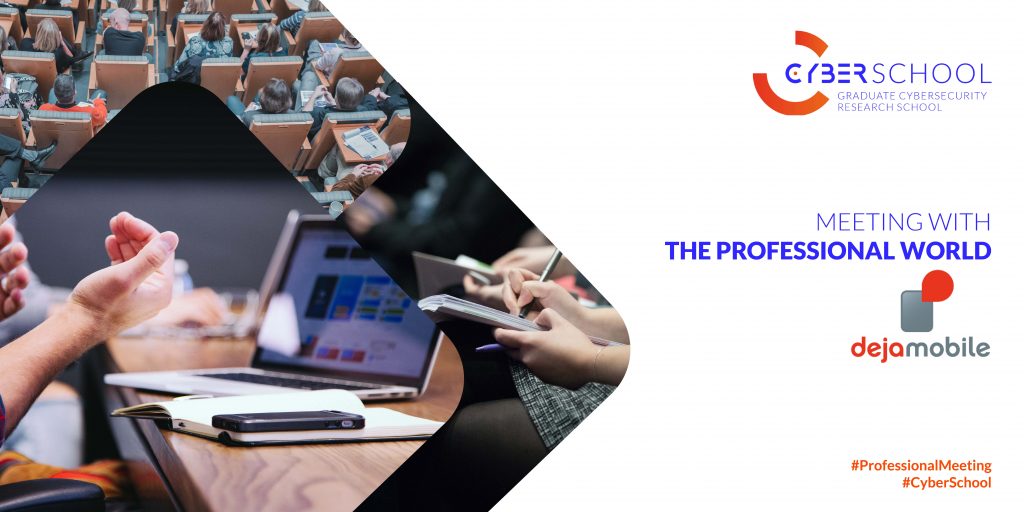 Dejamobile is a Fintech and software solutions editor specialized in transactional services on mobile terminals and connected devices. Their solutions help businesses and organisations to develop interactive and secure mobile services using contactless and proximity technologies (NFC, QR Code and Bluetooth Smart) in the areas of payment, retail and transport.
In this context, CyberSchool students met Tanguy Godquin, Mobile Security R&D Engineer at Dejamobile.
On the agenda:
Presentation of the company and its specialisations
Presentation of the cybersecurity jobs (with a focus on the mobile side)
Exchange around certifications (PCI-DSS/CPoC)
Exchange around some technical points required for certification (e.g. Safetynet attestation)
Introduction of their topics/job openings