en-US
10 March 2022
Students meeting with Thales
On Tuesday 8 March, CyberSchool students met Thales, for a privileged exchange with Juliette Brogniart, Alumnus and now cybersecurity consultant.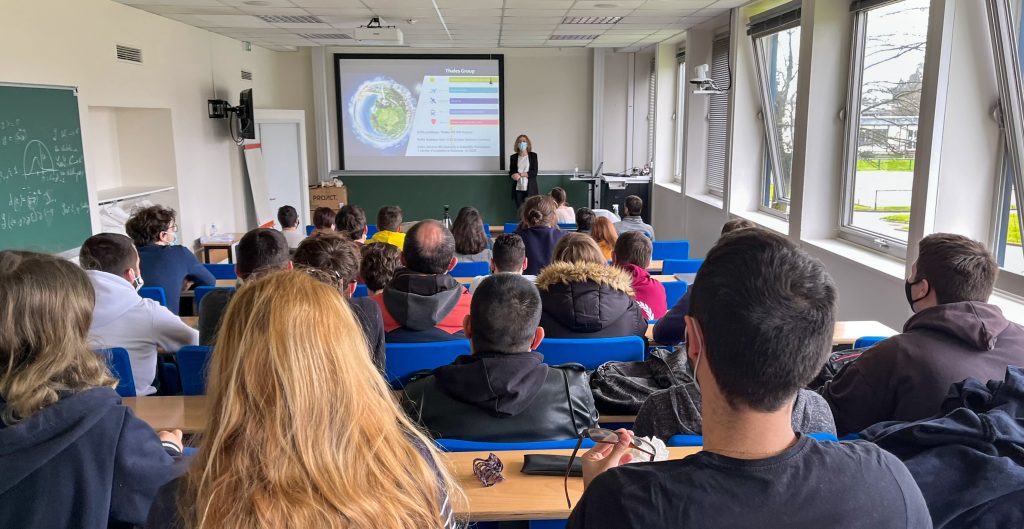 Thales is a global technology leader. The Group is investing in digital and "deep tech" innovations – Big Data, artificial intelligence, connectivity, cybersecurity and quantum technology.
At the Thales ITSEF (Information Technology Security Evaluation Facility) and Component Reliability, based in Toulouse, the testing team uncovers security flaws in electronic systems. They can help their clients fix any issues with their product, and have it certified to the most demanding security standards. ITSEF security experts thus offer different services: Threat resistance, Physical resilience and Certification.
Juliette Brogniart is a former student of the Master's Mathematics, Cryptography and now a cybersecurity consultant at the Thales ITSEF, in Toulouse.
During this meeting, Juliette Brogniart presented Thales to the students, before focusing on Thales ITSEF (its objectives, functions…). As ITSEF's specialty is hardware attacks, she explained the differences between non-invasive, semi-invasive et invasive hardware attacks.